Home
>> Celebrity Relatives
Probal Basu | Biography - Wife - Family - Children
Published 07th February, 2017
Probal Basu
Probal Basu is The Husband of Famous Indian Actress Rachana Banerjee. Rachana did many Oriya and Bengali films. She also did few Tamil and Telegu films. Rachana did One Hindi Film with Amitabh Bachchan, It was Sooryavansham.
With Probal Basu is not a First Marriage of Rachana Banerjee. Rachana Banerjee married with Oriya Star Siddhnata Mahapatra in 2004 and also separated on that same year.
After 3 Years of her Divorced, Rachana met with Probal Basu, She decided to Marry Again. In 2007, Probal Basu and Rachana Banerjee got Marraied and They have a Nine Years Old Son Pronil Basu.
Probal Basu Education
Probal Basu completed his Bachelor's degree, Accounting and finance in 1998 from Kolkata University. After Completing his Graduation Probal Basu did Master's degree in Sales and Marketing at Indian Institute of Social Welfare and Business Management.
He also completed Diploma, Advanced Program In Strategic Management at Indian Institute of Management in 2015.
Probal Basu Career
Probal started his career as a Sales Manager in AVIVA LIFE INSURANCE at United Arab Emirates in 2003 to 2004. After that he joined Tata Aig, HSBC and Now He is a Zonal Business Head in Sahara Prime City PVT LTD.
Probal Basu's relation with his Wife
Rachana usually attends parties and events with her husband but last year, at an Eid party it was observed that both walked in separately. Their son Pronil lives with Rachana.
---
>> Shahrukh Khan Naked Video Leaked
>> Raj Kapoor Used Sex To Hit His Film
>> Most Remarkable Films on 100 Years of Indian Cinema
>> Vidya Balan Most Hot Photos
>> Sunny leone Unscene Photo Shoot
---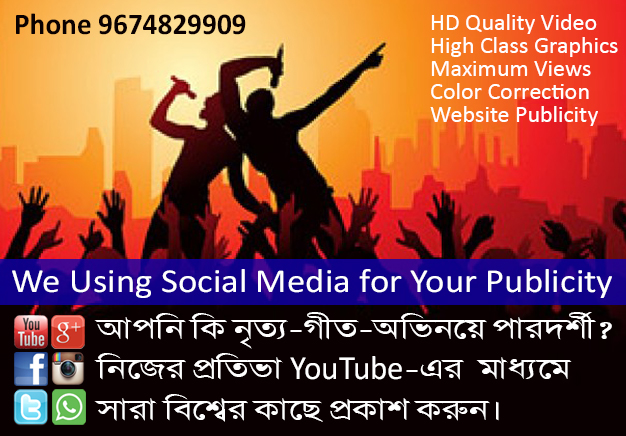 ---
We Need New Actors and Actresses (Kolkata Based) For Our Next YouTube Short Film. Watch Our 'Behind The Shooting' Video Here.
---
Everything here are from Main Section >>
100 Years of Indian Cinema
On this article we try to remember some milestone movies which is never be forgotten. We really should know about these films.
Raj Kapoor used sexual Hipe
We all know he was a great director, a super story teller. But from the very first film in his direction he used short dresses and intimate scenes in his films.
Stay Connected with our Facebook Page >>
---
Bollywood Family >>
Top 10 Series >>
Top 10 Songs on Zindagi
Zindagi - The hindi word is very popular in poetry. Hindi films used the word several times on various songs. Here we bring most popular zindegi songs for you.