Navina Cinema Hall - Tollygunge, South Kolkata
Address :
85, Prince Anwar Shah Rd, Tollygunge
Rajendra Prasad Colony, Kolkata
West Bengal 700033, India
Phone : 033 2422 0091 / +91 9339386351
---
Date : 21st July to 27th July
---
---
Munna Michael (U/A) 2D Hindi
Duration: 1 hr 50 mins
Romance
View all showtimes
11:00AM
8:30PM

Jagga Jasoos (U/A) 2D Hindi
Duration: 3 hrs
Comedy
View all showtimes
3:00PM

---
About The Navina Cinema Hall :
Navina Cinema is one of the oldest and famous movie hall of Kolkata. It is situated near South City mall and Prince Anwer Shah Road. If you plan to visit the hall please be sure that you are going to love the experience. It will juat take you to old times. Will recommend to the people staying around Prince Anwershah road as you are going to enjoy the movie and also save lot of bucks.
---

---
Other Popular Cinema Halls in Kolkata
Cinema Hall - Howrah
Cinema Hall - Near Kolkata
Review The Cinema Hall :
Navina cinema hall is located at Price Anwar Shah road in South Kolkata. It is a very well known theatre hall in south kolkata. It is not a Single Screen big old pattern cinema hall. I have visited at least 15 movies in that hall. It is around 10 minutes from Both Rabindra Sarobar Metro Station and Tollygunge Metro Station.
There is a ticket booking counter just beside the main entrance where both current and advance bookings are done. It is always better to book in advance before a new film screens.
Navina Cinema Hall has Rear Class, Balcony and seats are quite comfortable with push back facility. Ambiance of the hall inside is like other Theatre with air conditioned and comfortable. There is a Dolby and Digital sound facility.
Ticket prices of Navina Cinema Hall are not much even for balcony, so considering all aspects, I recommend Navina. It is a good movie hall.
Map of Naveena Cinema Hall from Rabindra Sarobar and Tollygunge Metro Station :
---
>> Shahrukh Khan Naked Video Leaked
>> Raj Kapoor Used Sex To Hit His Film
>> 100 Years of Indian Cinema
>> Vidya Balan Most Hot Photos
>> Sunny leone Unscene Photo Shoot

---
---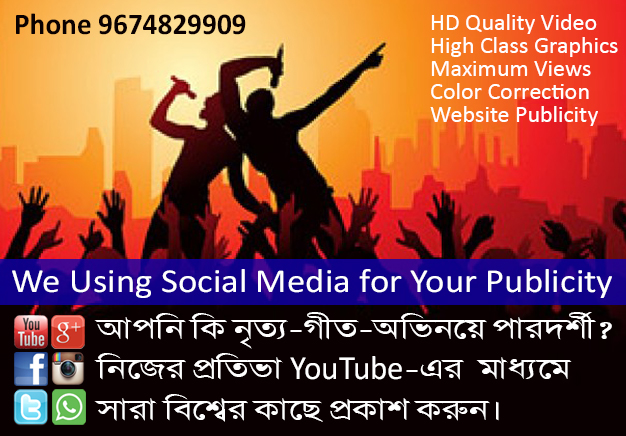 ---
We Need New Actors and Actresses (Kolkata Based) For Our Next YouTube Short Film. Watch Our 'Behind The Shooting' Video Here.
Popular Articles >>
Stay Connected with our Facebook Page >>
---
Bollywood Family >>
Top 10 Series >>